Immersive Yoga Programme
Join us for our brand new 3-month online immersive yoga programme.
You will have the opportunity to meet and share your experiences with others who are going through the same process, supporting each other along the way through challenges and changes.
We are here to help you do your yoga.
Start date: 16th January 2023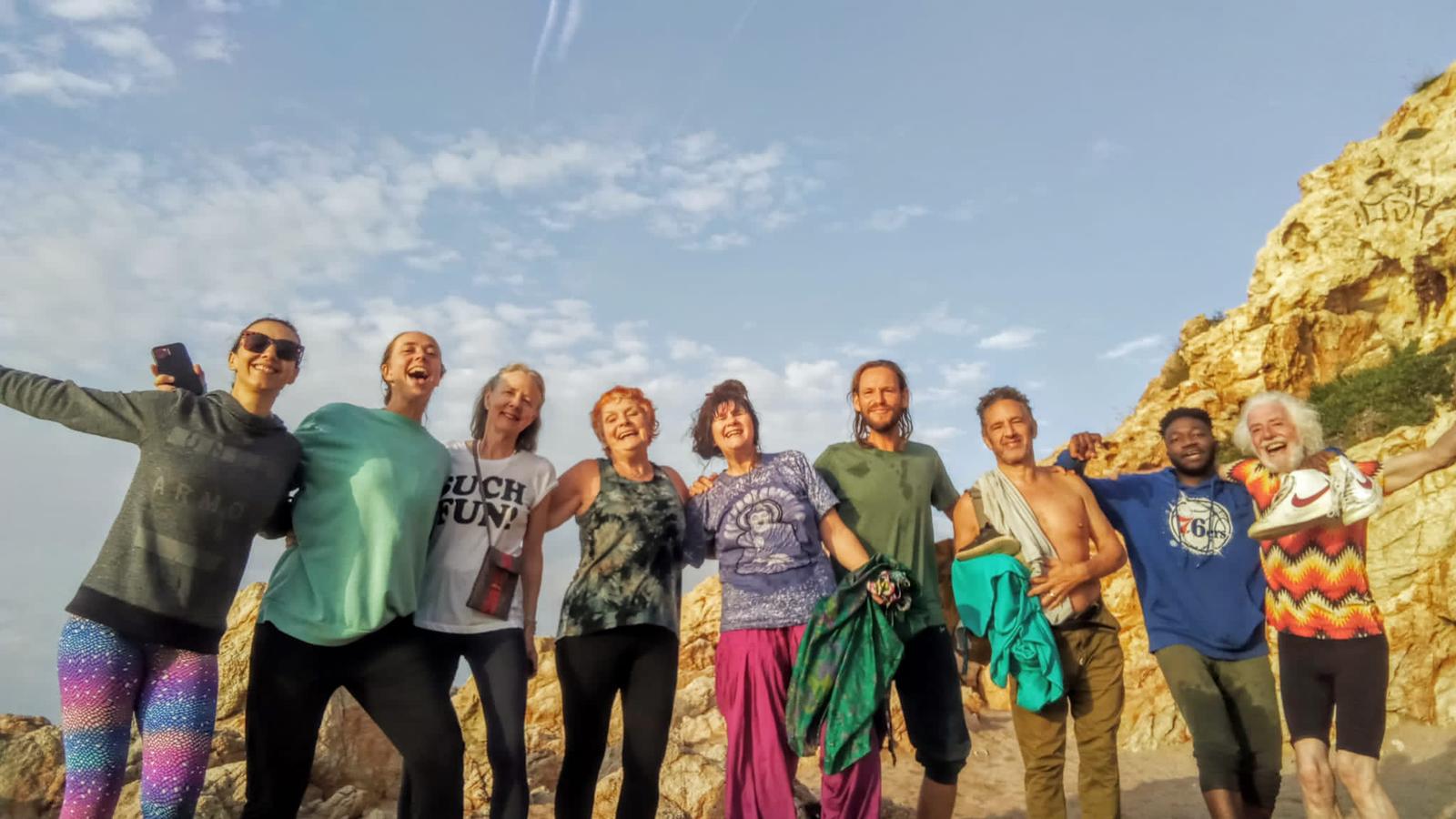 How does it work?
Across a 3-month period, we will be offering online weekly group classes, discussions and 1:1 support.
You will learn on an experiential level, through relationship and real life, the true meaning of yoga. You will be supported, each step of the way, with weekly group classes, discussions and individual 1:1 support.
Whether you are a complete beginner, or advanced in your yoga practice, we work together to help develop the best practice for you. As you grow, we endeavour to make you feel nurtured, nourished and supported to allow you to be more peaceful, harmonious and loving with yourself and others.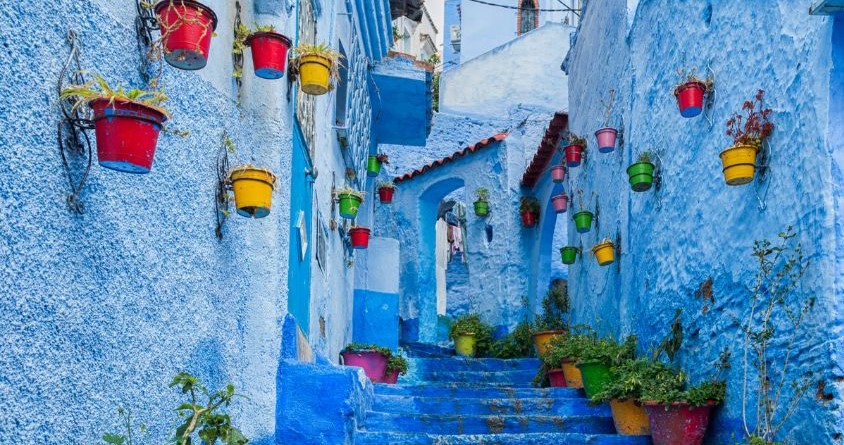 Each week, you will receive:
Guided group yoga class.
Group themed discussion.
1 private 1:1 session.
Group Yoga Nidra session.
Optional morning practice space in our zoom room Monday - Friday.
Recordings will be available for every session if you are unable to make it live.
Over 3 months, you will learn and develop your own personal yoga practice, specific to your life and your needs. You will be supported, each step of the way, with weekly group classes, discussions and individual 1:1 support.
You will learn how to integrate and work with a daily practice in life, working through stories, patterns, and judgments that are no longer serving you, to see that they are the fuel for the fire of a loving, caring life.
Learn the principles and application of Hatha Yoga to increase energy, relieve physical pain, and work with habitual patterns that create dis-ease
Explore Krishnamacharya's essential principles of practice, working with the breath to explore how asana, pranayama, meditation, and life are a seamless process.
Find direction in life by bringing focus, awareness and mindful presence to every day.
Understand that asana, pranayama, bandha, meditation, and chanting are practical tools for the individual to open a dialogue with the heart.
Deeply relax into your own body, and feel the intrinsic beauty of your own nature.
Feel the support and a sense of community by connecting with other genuine practitioners from around the world who wish to live a balanced, harmonious and caring life, that's good for ourselves, and good for others.
You will have the opportunity to meet and share your experiences with others who are going through the same process, supporting each other along the way: difficulties, challenges, changes.
When does the programme start?
January 16th 2023
Who is this programme for?
Anyone wanting to bring yoga into their daily life
What style of yoga do you teach?
This programme is not in any particular "style" of Yoga: it is the essential principles of body and breath, as taught by Krishnamacharya. You will be able to apply these principles to any style or level of Yoga you wish to practice or teach, to make all Yoga personal, effective, enjoyable and safe. All bodies and backgrounds are welcome.
For those who wish to, the 3 month online immersion can equate to a 100hr YTT certificate.
What time are the sessions?
The zoom room for optional morning practice will be open between 6am - 9am GMT
The zoom room will be open for you to join at any time and practice in the company of friends, or be guided by Ana or David at a pre-determined time to best suit you.
1:1 sessions will be arranged for a time that best suits you.
Group practice will be on a Saturday morning 8am GMT.
Group discussions will be held on a weekday evening, to be arranged to suit the majority of those on the programme.
Yoga Nidra will be held on a Sunday afternoon.
We work very fluidly, so session times may change. We will always try to accommodate the majority. All sessions will be made available to download if you are unable to join live.
If I just want to learn yoga for myself, can I still join?
Yes! This programme is for anyone wanting to bring yoga into their life, and develop a yoga practice that is right for them.
No more YouTube, and no more practicing other people's yoga: this is an opportunity for you to develop your own self-nurturing practice that will flow and change with you from day to day.
What makes this Yoga programme different?
This programme offers direct teachings 1:1. We want to get to know you, and help you integrate yoga into your life. Whether you a mother or father of 3, in business, or at a moment of suspension in your life, we will work with what you have, and start from where you are. We will breathe together and support you in integrating and navigating this practice into life.
How much does the programme cost?
For 3 months online: £550/€630 (or 3 instalments of £170/€195)
---
Our promise to you
If you are ready to to commit to practice every day, we are here to support you.
It's a two way process. A co-creative relationship and a co-commitment to create a loving, caring and harmonious life. If you do not give yourself the space to be 100% who you are, then you cannot show up wholly for any relationship. Awarding yourself this simple human right will take away the feelings of needing to run away in order to be safe. After all, with the tools you are learning here, there is a way to have your cake and eat it too!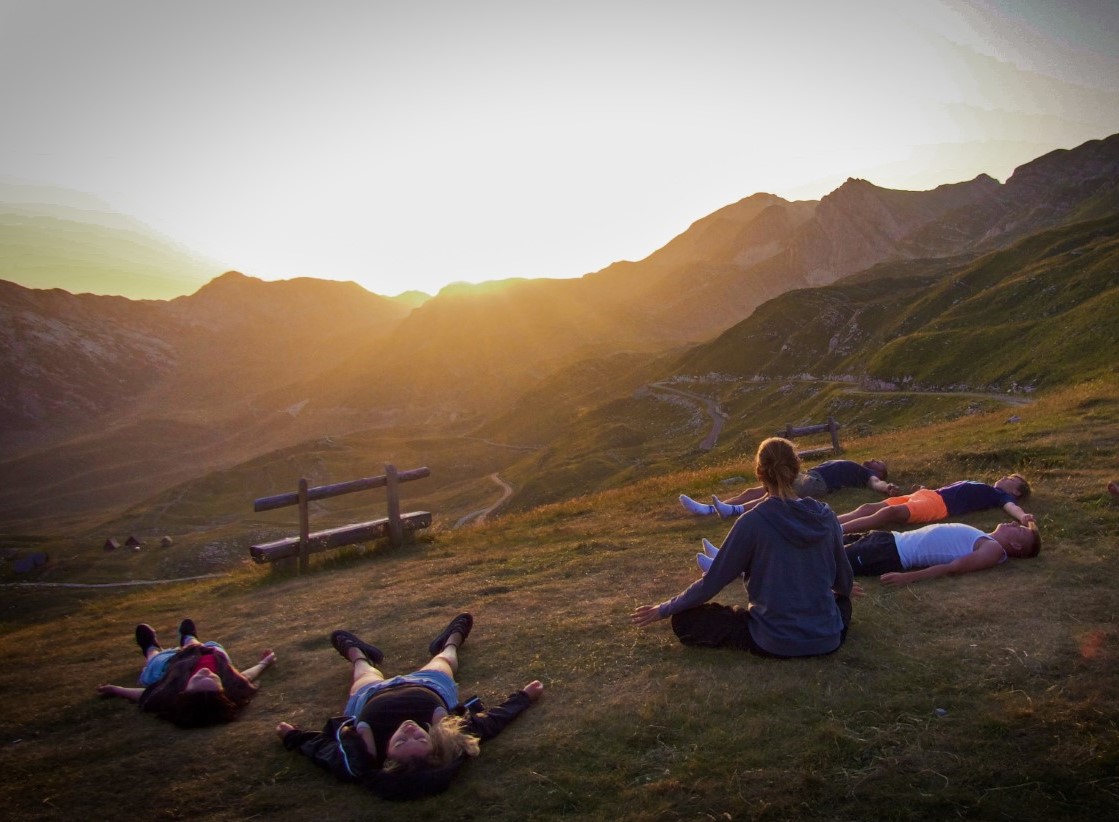 Testimonials
'A very intuitive and heartwarming way of guiding'
"The Intimacy Project has been a true blessing for me! Ana & David are wonderful and generous teachers and have a vast and deep knowledge. I've practiced different styles before, but they really helped me to find my way, showed me sides of myself in a very gentle way, and made the programme fit to the demands of my life. You also might get to see the amazing places and beautiful sunrises where they practice! They supported me early in the morning and were a big help at a challenging time. I am deeply grateful and thankful for these two lovely beings and their programme. Thank you from the bottom of my heart for sharing this gift."
Nadja
'A brilliant and generous concept'
"The Intimacy Project is a brilliant and generous concept, led from the heart to support both body and spirit. Each person's experience is individually tailored to their own needs. Ana and David bring both a serious attention and a great lightness of touch to this work, to provide you with the most bespoke of life-enhancing programmes."
Claire
'A very beautiful experience'
"Taking part in the Intimacy Project has been a very beautiful experience - they adapted to my work schedule and woke up early to give me individual daily classes at 6am. It is a great pleasure to have them as your personal intimate 'Yoga Support System'"
Cornelia
'Connect with your inner self'
"I had a great time learning more about yoga with you, Ana. You explained it so well, calming and encouraging a nervous soul like me. You gave some new ideas too - the stick figures you helped me make for my program were excellent. Your good moods and humour made an intensive teacher training really enjoyable. I will miss learning yoga from you. Your new students are lucky!"
Ida
'Their generosity is unstinting and the practice, wondrous'
"I have worked with both David and Ana, chanting, breathing and writing together and I cannot recommend them too highly. Their generosity is unstinting and the practice, wondrous. They are, without doubt, wonderful examples of human beings and I feel very blessed to have found them."
Claire
'I feel better connected with myself'
"I love my breathing sessions with Ana. They are freeing and nourishing and almost always energising. I feel better connected with myself, and better able to address the day when I've started with a breathing practice. Ana is thoughtful, patient, good-humoured, observant and encouraging: an excellent teacher."
Jill
'Empathetic and accessible'
"Ana provided me with an empathetic and accessible way into daily practice. Her approach is tailored so that I felt heard and seen. I now have greater confidence that I can practice within my daily routines. I no longer feel that yoga is only for people with a specific body type."
Paula
'They gave me confidence and trust in myself'
"My yoga experience on The Intimacy Project was exciting, gentle and truly inspiring. [...] As a yoga teacher and having practised yoga for almost 20 years, I have finally found my own self practice that I have been searching for. ... I highly recommend this life changing experience to anyone who enjoys yoga and would like support deepening their own personalised self practice."
Joanna
'Each day brought new insight and new pleasures'
"During the first lockdown I worked on a daily basis with David, focusing mainly on the breath, feeling the breath lift the body from its challenging circumstances and reinvigorate a sense of possibility. David brings great care and conviction to his practice. He is thoughtful, gentle and strong, combining wisdom from a range of philosophical approaches, and always centring that wisdom in the body's experience[...],working in ways that were both simple and profound to release ease and happiness."
Claire
'Flexible, student-focused and creative'
"Ana and David radiate joy, generosity and excitement. The freedom that one-to-one individualized coaching provides me and my teacher is a deep and profound gift. I feel free to ask for what I want and they freely and lovingly give me what they feel I need. Everything feels like a delicious suggestion which makes me jump in, give it a try and find out what is going on: like the suggestion that one keeps a meditation journal. I normally hate journaling but this was so powerful and offered in such a way that I had to give it a try. Read more"
Rene
'Connect with your inner self'
"Ana and David are two wonderful and absolutely unique people who help you to finally see yourself as you really are. Their unique approach helps people find what they are looking for, only to find that it was actually already there. If you ever work with them, you will quickly discover how your whole life can change and you will go on a wonderful journey to finally live a life that is meant for you."
Julia
'Ana has a great ability to bring people together'
"I worked with Ana for most of the second year of Covid, incorporating gentle movement into the breathing practice. Her yoga nidra is exceptional. Ana radiates joy and has a capacity for happiness that is rare and infectious. She also has a great ability to bring people together, uniting us in our different practices. Her work is spiritually inflected and focuses particularly on women and our lived experiences in the body. She lives as she preaches, working on release, acceptance and joy."
Claire
'Thank you for contributing to my family; you have a very sacred place in our hearts'
"I began the project with Ana in January 2020. At the time, I was experiencing PTSD which had greatly impacted all areas of my life. Probably the most significant was my ability to be with people, as where previously, I was an outgoing, what I believed to be connected person. Ana's teaching style was nurturing, gentle, and at times confronting all the elements I needed for growth. At the time of beginning the project, I struggled to sleep, suffered from anxiety attacks and became overwhelmed by what most would see as simple tasks..."
'Thank you for contributing to my family; you have a very sacred place in our hearts'
"...Now two years on I can sleep just by practising breathing exercises and have an ability to ground myself when I am triggered. In turn, my anxiety is rare and the manifestations of PTSD are in the past. I think the most valuable gift I received from Ana was not only in helping me but also my teenage daughter. Ana did private sessions with her at a time when she would not talk to anyone, especially me. As a mother, I felt responsible and unsure how to navigate helping her. Ana's sessions enabled my daughter to find her own boundaries, express them and we are now communicating again..."
'Thank you for contributing to my family; you have a very sacred place in our hearts'
"...I learnt many things about myself through daily practise, especially how important it is to honour my heart, mind and soul. Always a work in progress, but the tools I gained from the project I use everyday and Ana to me is a woman of great integrity, sensitivity and intuitive fun. Thank you sister for contributing to my family. You have a very sacred place in our hearts. I would recommend the project to anyone interested in personal growth and for tools you can use forever."
Kylie