The Intimacy Project is a collaboration between Ana Eveleigh and David Hirtenstein.

We have created a unique way of working to help individuals create their own personal life support system, maintained by a daily yoga practice that brings harmony and balance to their lives.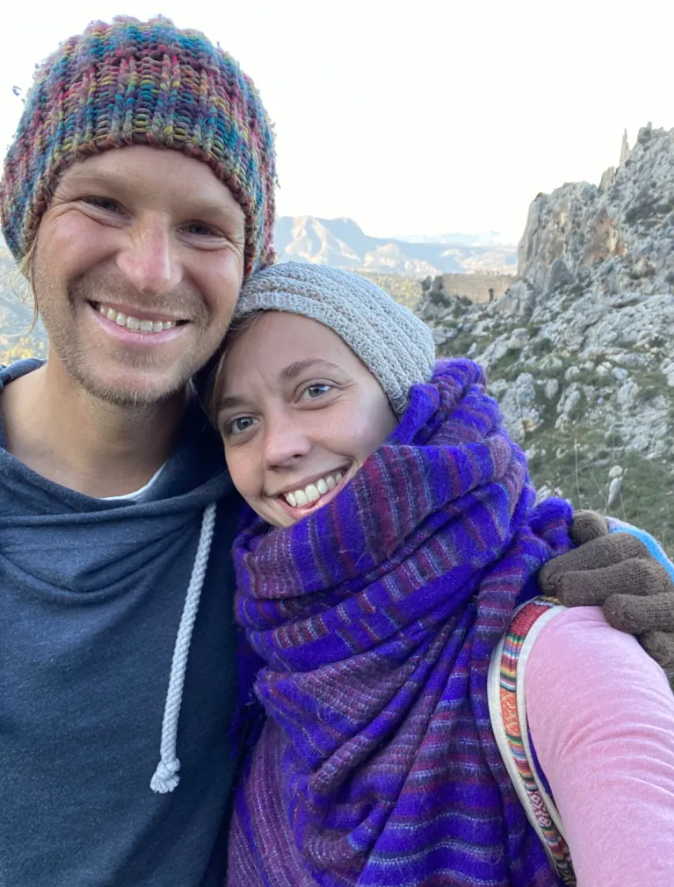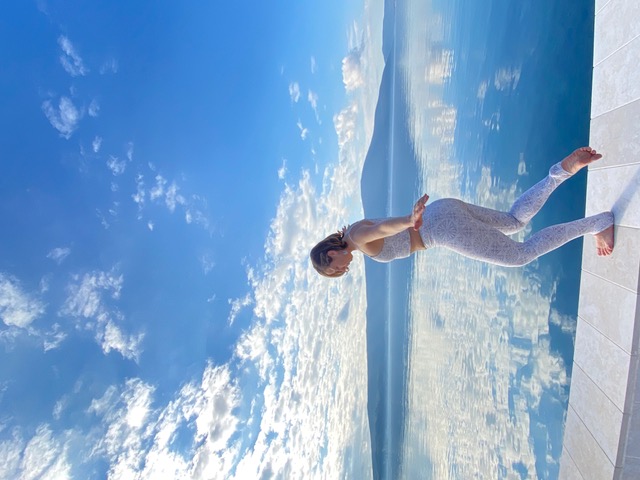 Through 1:1 support, we are there with you.

Drawing upon our own experiences and trainings in yoga, pranayama and breath work, meditation, Qi-Gong, energy work, nutrition and Ayurvedic medicine, we look at how each individual can implement positive change in a practical and realistic way.
We all want to live a balanced, harmonious and caring life, that's good for ourselves, and good for others.
---
But let's face it, life happens. Busy work schedules, the needs of others. Relationships in all their beautiful (and sometimes unbeautiful) details.

It's so easy to talk, listen and agree. However, it's a whole other matter to actually implement and make a lasting change that moves us beyond the habitual patterns that constantly cause distress and disharmony in our lives.

The fact is, we are all here, living and breathing together, and we are born to embrace our lives, and express the beautiful uniqueness that is within each of us.

Habitual patterns (samskara), labels, fear, judgement and criticism: they are all just symptoms of learned behaviour that we have developed in our lives.

But it doesn't have to be that way. That's why we created The Intimacy Project
"Breathe In; Inspire Yourself"
Click the pictures below to learn more about Ana and David: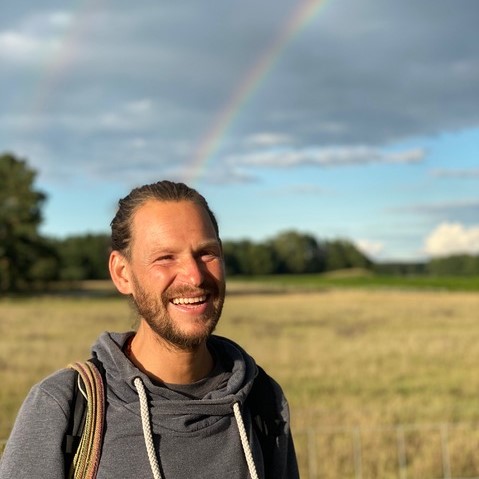 About Ana
When you find yourself in a state of imbalance, it is coming back to simplicity which allows you to find balance once again. This is the essence of what Ana shares and the foundation of her Life.
Through her unique combination of Yoga Asana, Pranayama, QiGong and intuitive movement, Ana guides you through your own practice, creating space for you to breathe in your own body, and move in your own way to bring all the energies into balance.
Ana's true passion is to share Dharma in a way that each individual can integrate into their lives, giving them the practical tools to live a more truthful and joyful life.
Ana's yoga journey began in 2016 after a near death experience in New Zealand. This was the spark of change that lead her to experience her first yoga class. Since then, she has been traveling and experiencing different teachings in Australia, India and the UK, diving deep into Hatha, Ashtanga, Yin, Pranayama, meditation, Qi-Gong, nature, life and love.
Her down to earth, real-life application makes anything seem possible. Her nature is intuitive, creative, joyful and she will ensure you receive exactly what you need. The unachievable, is achievable. You just have to believe.
x
About David
In 2013 David quit his job and decided to walk from Europe to India, following the path of the heart. He is dedicated to the practical application of spiritual teachings in life.
As a foundation, he follows the principles of Raja Yoga, and believes each of us has the capacity to go beyond habitual patterns and ways of thinking to express the unique beauty that is inside, allowing us to live in peace, harmony and love, with ourselves, each other and the world we all share.
After studying with many teachers from different traditions, his own daily practice is a combination of breath led intuitive movement, balanced with stillness. He takes great joy in supporting others towards authentic self expression.
By integrating a nourishing daily practice into our lives, we listen to the silent song of the heart, and open more fully to love. Nature takes care of everything else.
x
After meeting and working with people all across the world, we recognised many similarities that human beings across the planet can agree on:

A balanced, healthy & natural life is a good thing.

Work/life balance is a difficult thing to achieve.



Most of us have a real need to build confidence and trust, in ourselves and the world around us.

Stress and worry are a recurring theme, whether in fast-paced office jobs, parents balancing work & life, restaurant & trade workers, or consider ourselves to be alternative and living in a different way to the societal norm.

We all want to increase energy & focus in our lives.

We all want to create a caring and supportive working and living environment.

Many people are seeking ways to relieve physical pain, and covering it up is not helping. We need to go to the root cause.

We all want to love, and be loved in return. Whether that is same sex, different sex, or through a beautiful and deep relationship with ourselves, animals and nature, it's the same for us all.



We created The Intimacy Project to help individuals develop a healthy, harmonious and caring life.


Testimonials
'A very intuitive and heartwarming way of guiding'
"The Intimacy Project has been a true blessing for me! Ana & David are wonderful and generous teachers and have a vast and deep knowledge. I've practiced different styles before, but they really helped me to find my way, showed me sides of myself in a very gentle way, and made the programme fit to the demands of my life. You also might get to see the amazing places and beautiful sunrises where they practice! They supported me early in the morning and were a big help at a challenging time. I am deeply grateful and thankful for these two lovely beings and their programme. Thank you from the bottom of my heart for sharing this gift."
Nadja
'A brilliant and generous concept'
"The Intimacy Project is a brilliant and generous concept, led from the heart to support both body and spirit. Each person's experience is individually tailored to their own needs. Ana and David bring both a serious attention and a great lightness of touch to this work, to provide you with the most bespoke of life-enhancing programmes."
Claire
'A very beautiful experience'
"Taking part in the Intimacy Project has been a very beautiful experience - they adapted to my work schedule and woke up early to give me individual daily classes at 6am. It is a great pleasure to have them as your personal intimate 'Yoga Support System'"
Cornelia
'Connect with your inner self'
"I had a great time learning more about yoga with you, Ana. You explained it so well, calming and encouraging a nervous soul like me. You gave some new ideas too - the stick figures you helped me make for my program were excellent. Your good moods and humour made an intensive teacher training really enjoyable. I will miss learning yoga from you. Your new students are lucky!"
Ida
'Their generosity is unstinting and the practice, wondrous'
"I have worked with both David and Ana, chanting, breathing and writing together and I cannot recommend them too highly. Their generosity is unstinting and the practice, wondrous. They are, without doubt, wonderful examples of human beings and I feel very blessed to have found them."
Claire
'I feel better connected with myself'
"I love my breathing sessions with Ana. They are freeing and nourishing and almost always energising. I feel better connected with myself, and better able to address the day when I've started with a breathing practice. Ana is thoughtful, patient, good-humoured, observant and encouraging: an excellent teacher."
Jill
'Empathetic and accessible'
"Ana provided me with an empathetic and accessible way into daily practice. Her approach is tailored so that I felt heard and seen. I now have greater confidence that I can practice within my daily routines. I no longer feel that yoga is only for people with a specific body type."
Paula
'They gave me confidence and trust in myself'
"My yoga experience on The Intimacy Project was exciting, gentle and truly inspiring. [...] As a yoga teacher and having practised yoga for almost 20 years, I have finally found my own self practice that I have been searching for. ... I highly recommend this life changing experience to anyone who enjoys yoga and would like support deepening their own personalised self practice."
Joanna
'Each day brought new insight and new pleasures'
"During the first lockdown I worked on a daily basis with David, focusing mainly on the breath, feeling the breath lift the body from its challenging circumstances and reinvigorate a sense of possibility. David brings great care and conviction to his practice. He is thoughtful, gentle and strong, combining wisdom from a range of philosophical approaches, and always centring that wisdom in the body's experience[...],working in ways that were both simple and profound to release ease and happiness."
Claire
'Flexible, student-focused and creative'
"Ana and David radiate joy, generosity and excitement. The freedom that one-to-one individualized coaching provides me and my teacher is a deep and profound gift. I feel free to ask for what I want and they freely and lovingly give me what they feel I need. Everything feels like a delicious suggestion which makes me jump in, give it a try and find out what is going on: like the suggestion that one keeps a meditation journal. I normally hate journaling but this was so powerful and offered in such a way that I had to give it a try. Read more"
Rene
'Connect with your inner self'
"Ana and David are two wonderful and absolutely unique people who help you to finally see yourself as you really are. Their unique approach helps people find what they are looking for, only to find that it was actually already there. If you ever work with them, you will quickly discover how your whole life can change and you will go on a wonderful journey to finally live a life that is meant for you."
Julia
'Ana has a great ability to bring people together'
"I worked with Ana for most of the second year of Covid, incorporating gentle movement into the breathing practice. Her yoga nidra is exceptional. Ana radiates joy and has a capacity for happiness that is rare and infectious. She also has a great ability to bring people together, uniting us in our different practices. Her work is spiritually inflected and focuses particularly on women and our lived experiences in the body. She lives as she preaches, working on release, acceptance and joy."
Claire
'Thank you for contributing to my family; you have a very sacred place in our hearts'
"I began the project with Ana in January 2020. At the time, I was experiencing PTSD which had greatly impacted all areas of my life. Probably the most significant was my ability to be with people, as where previously, I was an outgoing, what I believed to be connected person. Ana's teaching style was nurturing, gentle, and at times confronting all the elements I needed for growth. At the time of beginning the project, I struggled to sleep, suffered from anxiety attacks and became overwhelmed by what most would see as simple tasks..."
'Thank you for contributing to my family; you have a very sacred place in our hearts'
"...Now two years on I can sleep just by practising breathing exercises and have an ability to ground myself when I am triggered. In turn, my anxiety is rare and the manifestations of PTSD are in the past. I think the most valuable gift I received from Ana was not only in helping me but also my teenage daughter. Ana did private sessions with her at a time when she would not talk to anyone, especially me. As a mother, I felt responsible and unsure how to navigate helping her. Ana's sessions enabled my daughter to find her own boundaries, express them and we are now communicating again..."
'Thank you for contributing to my family; you have a very sacred place in our hearts'
"...I learnt many things about myself through daily practise, especially how important it is to honour my heart, mind and soul. Always a work in progress, but the tools I gained from the project I use everyday and Ana to me is a woman of great integrity, sensitivity and intuitive fun. Thank you sister for contributing to my family. You have a very sacred place in our hearts. I would recommend the project to anyone interested in personal growth and for tools you can use forever."
Kylie